The past few 2 years I started a tradition of sewing pajamas, a nightgown and nightshirts as Christmas presents for our grandchildren Corey, Henry, Canaan and Evangelyn; and also for our two neices Stella and Zoe. Along with the nightwear, we give them books they are currently reading. It makes a very nice present for them.
Jerry always goes with me to choose the fabric. He has a terrific eye for color and fabric pattern. We always get flannel when it is on sale at our local
JoAnn's Fabric
store.
Nightshirts are for the older girls Corey, Stella and Zoe. I used the same pattern as last year, McCalls Pattern M4963 . It is a terrific pattern, very easy to follow and true to size. I use Version C Size 10/12 for Corey and Stella, and Sixe 7/8 for Zoe.
The nightgown is for Evangelyn who loves to wear them. She is so darling and says she feels pretty in them. I use Simplicity 2831, Size 4 combining Version B sleeves and placket with Version A nightgown.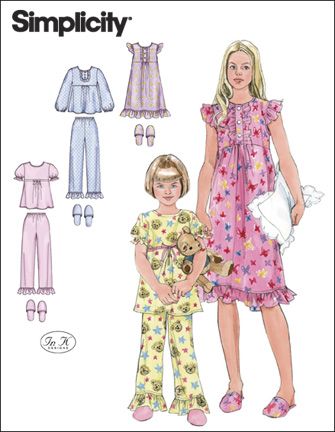 Pajamas are for the boys, Henry and Canaan. I use Simplicity 3584, Version C, size 3 for Canaan (Henry has outgrown this pattern) and McCalls M6458 Version D, Size 6 for Henry this year. I surprised the boys and used the same fabric as last year. They loved it. Henry even requested for me to make him a larger pair of pajamas out of it when he outgrew last year's pj's.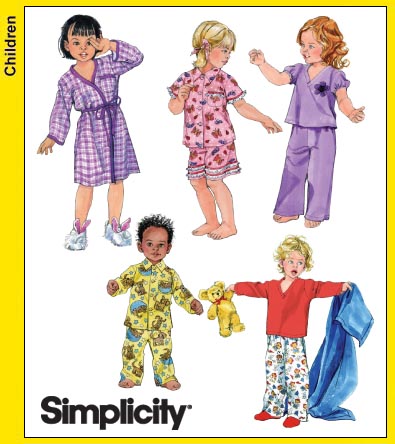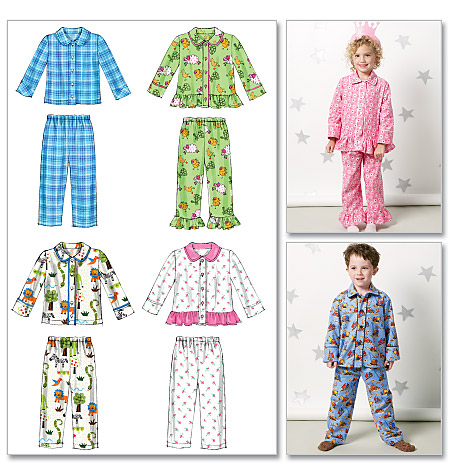 It was so precious....when they opened their pj's (after all the fabulous toys they got) I wondered if they would just put them aside....but they really surprised me...they both made the sweetest faces and actually hugged their new pj's. Sure blessed this nanny's heart!
Group Photos are below of Henry, Canaan, Evangelyn and Corey......they were having a sleepover at our home...
These cute photos of the "cousins" can cheer up anyone:):):)
Especially in their cute new nightgown, nightshirt and pajamas......
It is very special when cousins can be together!